Make Your New Shower Door the Centerpiece of Your Bathroom
A bathroom remodel one of the best projects you can plan for your home, and no remodel would be complete without a new shower enclosure to complete the look and improve the overall quality of your daily living.
Installing a custom shower door is one of the best ways to add elegance and functionality to your shower space. When designing your shower enclosure, it's vital to work with a company like Schicker Luxury Shower Doors, Inc. located just minutes from Walnut Creek, CA.
Schicker features a wide range of shower door products. Our promise is to provide every customer with a shower enclosure of their dreams, and that will be enjoyed for years to come.
This short article discusses more about our line of shower door products.
The Schicker Line of Shower Door Products
At Schicker Luxury Shower Doors, we understand that every client has their unique needs. We specialize in a variety of products that can suit every customer's design preferences, style, shape and size.
Home owners in Walnut Creek and the greater Bay Area have been choosing Schicker for their shower doors since 1980!
All-Glass & Frameless Shower Doors by Schicker
Schicker Luxury Shower Doors has been at the forefront of the design and installation of completely frameless all glass shower enclosures since the beginning of their popularity.
These enclosures provide a clean and modern look that eliminates the need for metal framework that obscures a luxurious tile or stone surround.
The recent application of premium crystal clear glass allows the customer to eliminate much of the green tint that begins to appear as the glass thickness increases.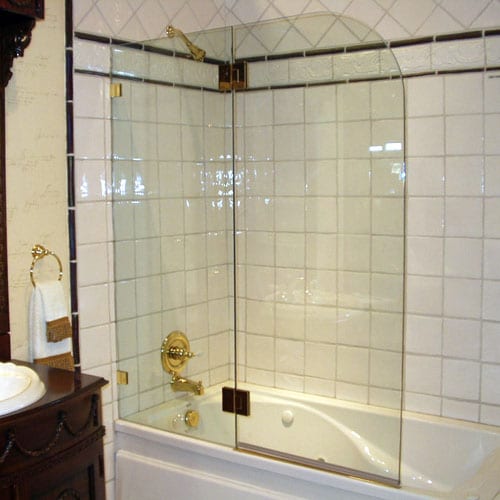 Alumax Shower Enclosures
Alumax is one of the most reputable manufacturers we partner with to bring our clients the best quality products. They have been a leading shower enclosure manufacturer since the late 1940s.
Whether you're looking for a sliding, heavy glass system, pivot, or hinged shower door, Schicker has the right shower doors to match your specifications.
Our Alumax products can be fabricated in customized shapes and sizes to deliver a clean and beautiful aesthetic with a premium look. That means the product has endless design possibilities.
In addition, their superb strength, lightweight design, and variety of color finishes make Alumax an extremely reliable shower door option.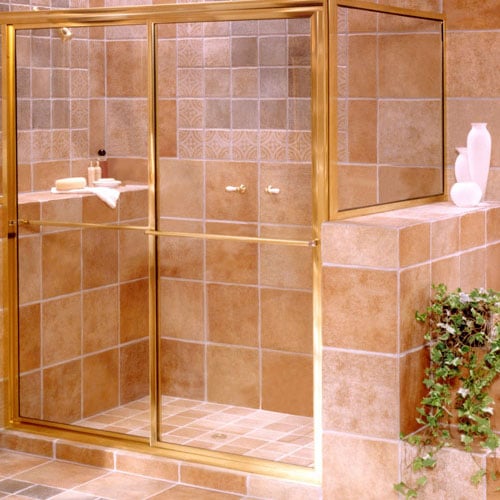 Brass-Framed Shower Enclosures by Schicker
Your shower enclosure should complement your bathroom's overall look. It should bring out your style and make a statement about your bathroom. Schicker has you covered with brass-framed enclosures if this is the look you're going for.
With a variety of finishes available, our brass-framed shower doors will blend in with your bathroom décor and provide a look and feel that other materials cannot match.
Fleurco Shower Enclosures
Not surprisingly, there are many copycat brands that mimic the appearance of Fleurco, but with Schicker, you get authentic Fleurco products. We are an authorized Fleurco dealer because we have the training and proven capability to sell and install their products with optimal professionalism.
Fleurco enclosures are designed from the best quality materials that our experts can customize to suit your bathroom needs.
One of the best things about Fleurco enclosures is that, with such a wide range of designs and styles, they can suit both traditional and contemporary bathroom décor.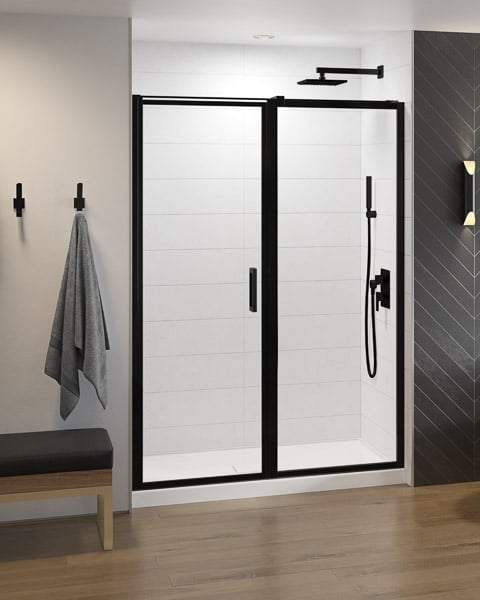 UltraGlas Shower Enclosures
The moment you walk into your bathroom, the shower is often one of the first things to notice. With the installation of our UltraGlas enclosure, your bathroom will feel more luxurious, aesthetically appealing and your shower will become the centerpiece of the room.
The glass texture guarantees the ultimate privacy while allowing natural light into your shower space. Our experts can install UltraGlas panels to enhance the overall look. And because UlraGlas is scratch, moisture and spot-resistant, you'll enjoy minimal maintenance and maximum durability.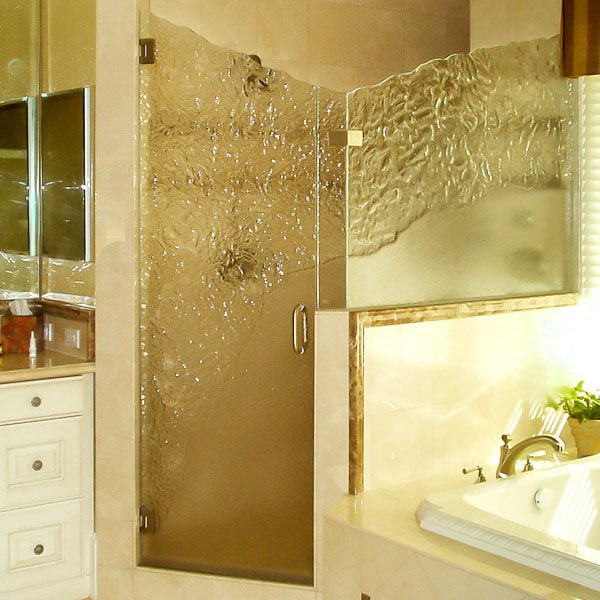 The Best Shower Door Products for Your Bathroom Remodel
Your bathroom has a vital role in your property's value and overall look. Upgrading your shower enclosure with one of our luxury shower doors will give your bathroom a new appearance and usefulness that you can be truly proud of for years to come.
Learn more by visiting our webpage or contact us to schedule a complimentary design consultation to learn more about professional shower door installation contractors in Walnut Creek.
How To Get There From Walnut Creek