How To Choose a Shower Door Regardless of Budget
It's not often that we install or replace a shower door in our homes, so it's important to make the best choice our budget will allow. We want to know how to choose a shower door that will complement the design and layout of the bathroom while enhancing the quality of our daily lives.
Luckily, a few basic shopping guidelines can make things much more straightforward and less complicated when it comes to choosing the right shower door. We'll walk you through the process and show you what to look for when shopping for a new or replacement shower door.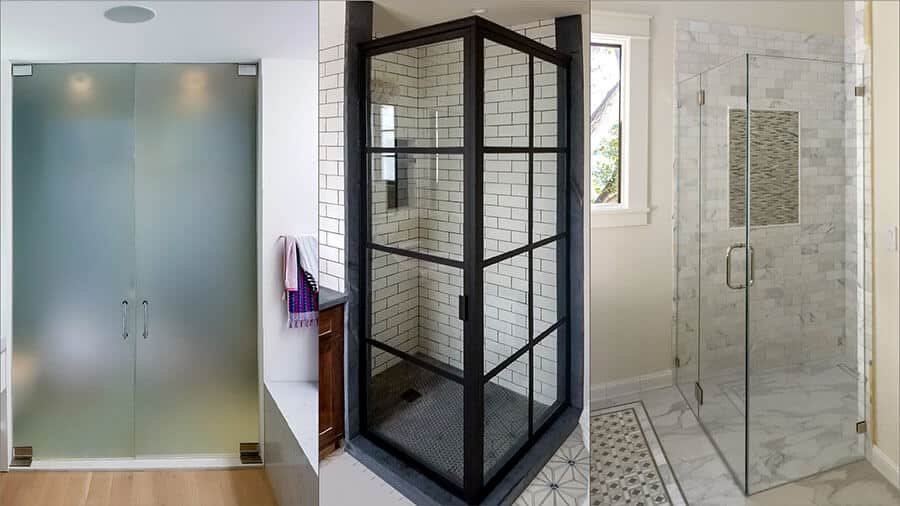 Things to Consider When Deciding How to Choose a Shower Door
Any shower door should be selected based on a user's needs and requirements. We recommend that you consider the following factors when looking for one:
How to Choose a Shower Door Style
Consider the style of shower door you want to install in your bathroom. Do you prefer traditional or modern? If traditional, then you're probably looking at shower doors with frames. If modern, you most likely will be leaning towards frameless.
If you need a shower door for a bathtub, the design may vary, but most will use sliding doors. If not, then check to see if it will fit within the dimensions of your bathroom so you'll have adequate space.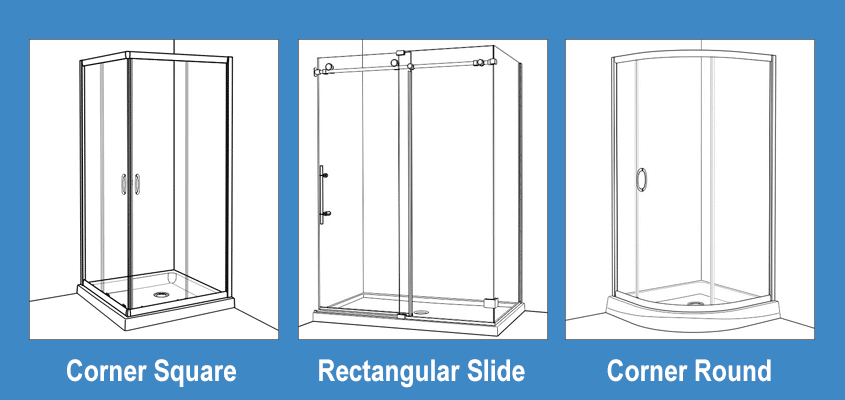 How to Choose a Shower Door Shape: Which is Right for You?
The shape of your shower door not only affects the look of your bathroom but also the functionality of your shower.
When selecting a shower door shape, consider the size of your bathroom, the layout of your shower, and your personal style preferences. A well-chosen shower door shape can transform your bathroom into a spa-like retreat and add value to your home.
Square Shower Doors
Square shower doors are a popular choice for small to medium-sized bathrooms. They are characterized by their straight edges and 90-degree angles, which create a simple and modern look. Square shower doors are also a great choice for corner showers, as they maximize the use of space.
Rectangular Shower Doors
Rectangular shower doors are similar to square shower doors but have longer edges, creating a more spacious feel. They are ideal for larger bathrooms and can be installed in both alcove and corner shower configurations.
Neo-Angle Shower Doors
Neo-angle shower doors are designed for corner showers and feature a diamond shape with one corner cut off. This unique shape allows for more space in the shower and can create a visually interesting focal point in your bathroom.
Neo-angle shower doors are a great option for small bathrooms where space is at a premium.
Round Shower Doors
Round shower doors are a great choice for bathrooms with a curved or circular design. They create a soft, flowing look that can add a touch of elegance to your bathroom. Round shower doors are also a great option for smaller bathrooms, as their compact size can maximize space.
Custom Shower Doors
If none of these shapes suit your bathroom, consider a custom shower door. With a custom shower door, you can create a unique shape that perfectly fits your space and style.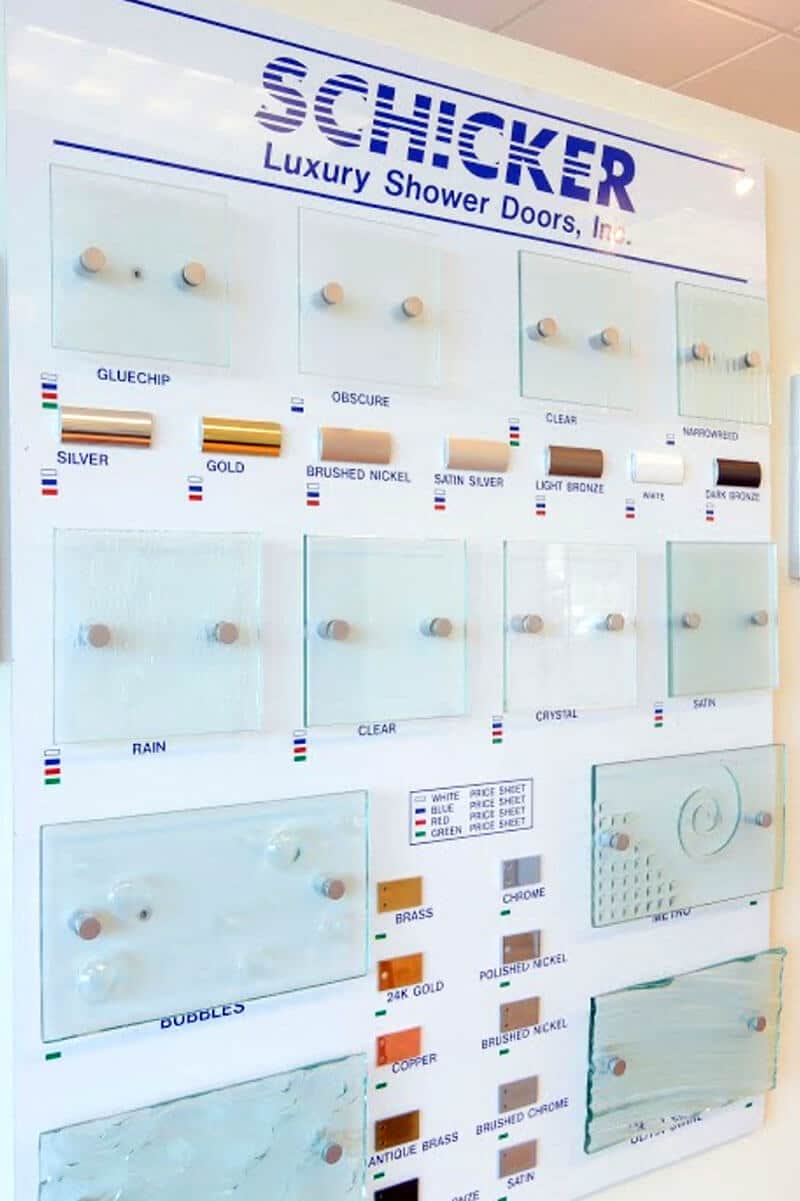 Shower Glass Texture
Knowing how to choose a shower door includes familiarizing yourself with different types of shower glass.
Clear glass – and crystal clear (low iron) glass – may be the most common choice, but there are many texture options for shower glass that can add a wonderful decorative look to your shower enclosure. In addition, textured, patterned and frosted glass can offer a certain level of privacy while taking a shower.
Here are some of the most popular choices for framed & frameless shower doors:
Clear and Crystal Clear (low iron) glass
Tinted glass shower doors, which can also be textured, patterned or clear
Opaque or frosted glass, which offer the greatest privacy
Rain pattern, which looks just like it sounds
Textured glass in a variety of patterns and thicknesses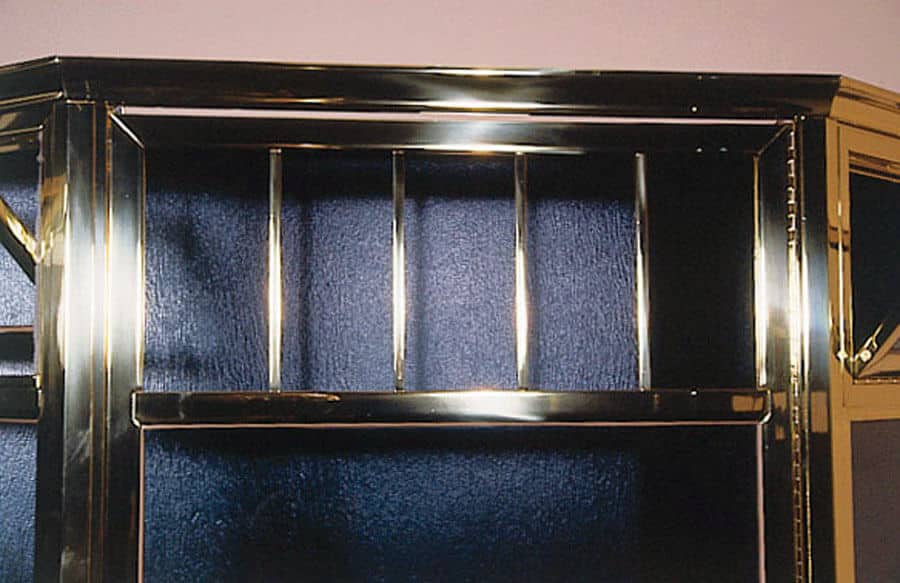 Match the Shower Door to Your Bathroom Design
Keep the rest of your bathroom in mind when considering shower door hardware and track finishes. For instance, you could choose between polished or matted, chrome, brass or black, depending on your color scheme.
Generally, you should choose hardware that compliments the rest of your bathroom and any additional furnishings, such as cabinet knobs or plumbing fittings.
You can also try something entirely different and take a fresh start if you are completely rebuilding your bathroom or remodeling your shower area.
If you need help determining which style may suit various shower and bath designs, request a free consultation with a shower door installation expert.
How to Choose a Shower Door Glass Thickness
According to experts, the most common thickness for shower glass is 3/8″, which provides a very high level of strength and sturdiness. For those seeking greater strength and weight, there is shower glass available in 1/2" thickness, which is the second most common choice.
There are other less common shower glasses that are strong, but very lightweight by comparison, in thicknesses ranging from 5/16" to 3/16".
The thickness you choose may depend on the type of door frame you have. For example, a heavier 1/2" glass may not work with all types of door frames due to the extra weight. Although, heavier glass does convey a sense of quality and elegance, and for that reason is also the most expensive.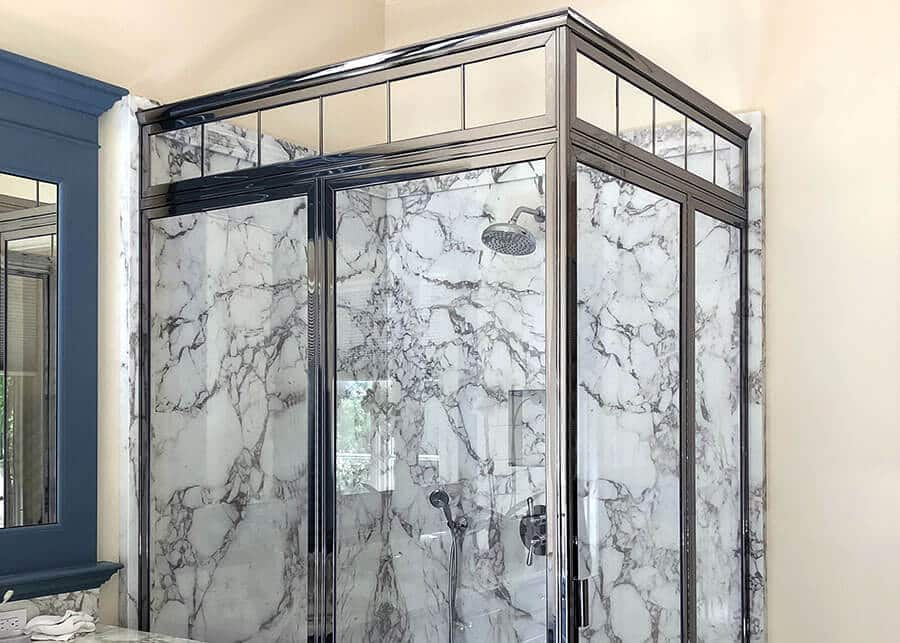 How to Choose a Shower Door Frame
Frameless shower doors and semi-frameless shower doors are aesthetically beautiful and suit your bath area by providing a luxurious and appealing look.
Framed shower doors, on the other hand, can compliment your bathroom decor with the proper choice of hardware and frame finish.
Framed vs Frameless Shower Doors
Let's look at some of the benefits of framed vs frameless shower doors in your bathroom:
Fits Perfectly
Frameless shower doors are great if you have a unique-sized bathroom or shower area as they can be tailored to fit any size of shower and the perfectly fitted frameless door looks more inviting.
Allows in Light
Frameless shower doors provide greater natural and artificial light, which improves shower safety, and. They can make your shower space look brighter and enhance the beauty of your bathroom.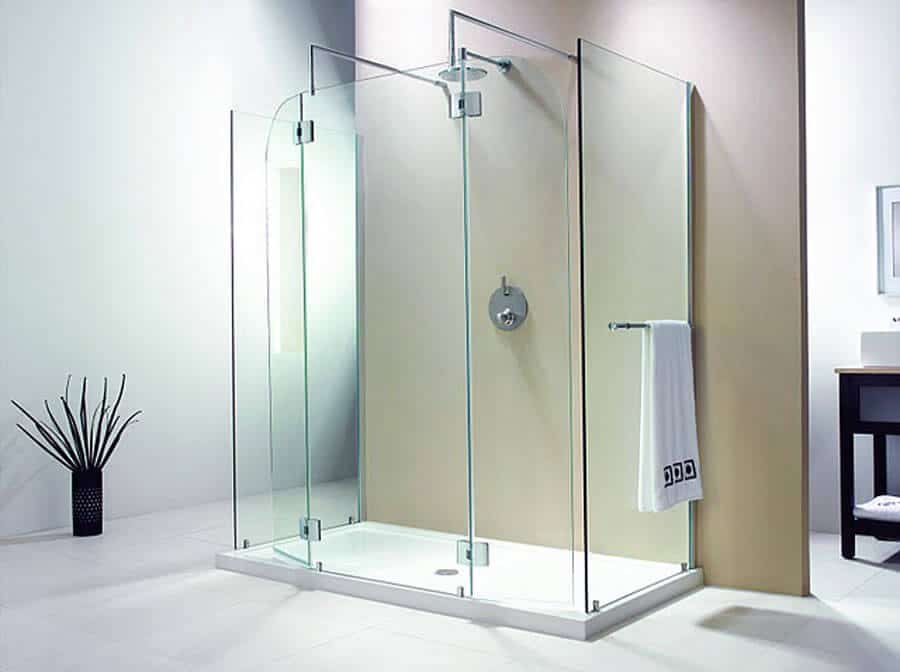 Easily Cleaned and Maintained
Framed shower doors are a little challenging to clean and maintain as they have more edges, and the metal may rust. Additionally, there are nooks and crannies where soap scum can hide and build up.
By comparison, a frameless shower door is relatively simple to clean, lowering the possibility of mildew and mold accumulation in your shower enclosure.
More Spacious
Your bathroom will appear larger with sliding glass or hinged frameless shower doors since there won't be a shower curtain blocking your view and restricting the room's flow.
Aesthetically Beautiful
Frameless shower doors are aesthetically pleasing. They elevate your shower area's appearance and compliment any bathroom's interior design. The simple elegance and minimalistic style of frameless shower doors are what make them so desired and extremely popular among homeowners.
Framed shower doors often have a more traditional "classic" style, with hardware that covers all the glass edges. This design can work very well in bathrooms that utilize a specific design element such as chrome or brass.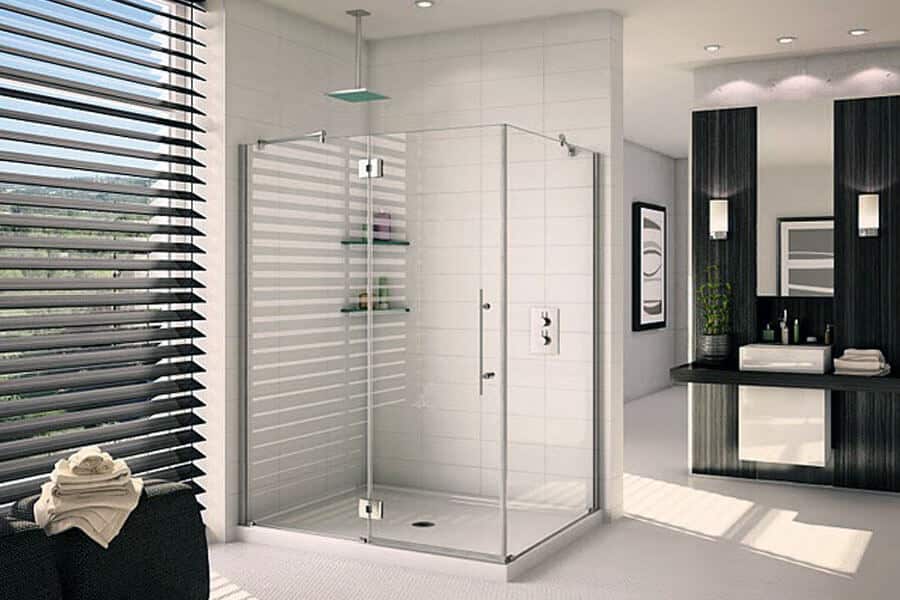 Bottom Line for How to Choose a Shower Door
We have discussed how to choose a shower door for your bathroom and what you should consider before picking one.
Whether you're buying a new or replacement shower door, you should consider the door's design, the glass's texture, how it fits in the rest of your bathroom, and what should be the preferred thickness of the glass.
Both framed and frameless shower doors have various benefits that make them popular, but there are certain circumstances where one may be a more appropriate choice than the other.
For more help with choosing the right shower door, contact Schicker Shower Doors in Concord, for a free consultation!