Mistakes to Avoid When Installing New Shower Doors
If you are frustrated or tired of your outdated bathroom, now might be the right time to make a change, and a bathroom remodeling project can provide you with high returns on your Livermore home investment when done correctly.
If you want to upgrade your bathroom's style, investing in quality glass shower doors from a reliable shower door company in Livermore, CA will be imperative.
Once you've established your budget and decided on the type of shower door you want, you'll then need to focus your attention on the installation.
Unless you have the right tools and lots of experience, trying to handle the job by yourself could lead to problems that will only end up costing you more. That's why it is highly recommended to use a professional shower door installer, like Schicker Luxury Shower Doors, to ensure a professional and reliable shower door installation.
If not, here are some common mistakes you'll want to try and avoid when you do a shower door installation yourself.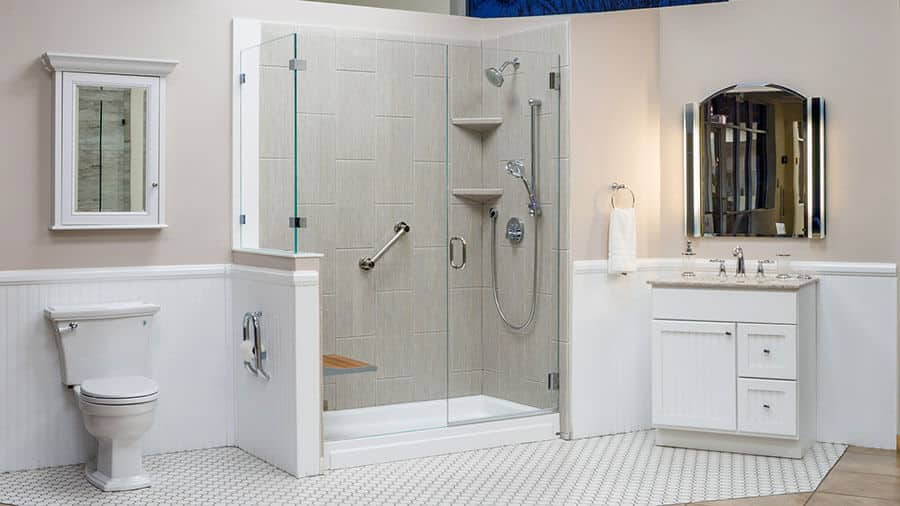 Not Checking the Shower Curb Slope
Nothing is as frustrating as coming out of the shower only to find that water has spread to the rest of the bathroom. That's why containing the water in the shower space must be a priority.
Water leaks can often happen if the curb slope in your shower is level – which is never the idea. A professional bathroom remodeler will know how to get the proper slope in your shower. You'll be at peace knowing that water cannot flood all over your bathroom floor.
Poor Fitting on Shower Doors
One of the most common mistakes with DIY shower door installations is when they're fitting too loosely. Wobbling shower doors also pose many risks to anyone using your bathroom, and such scenarios can even cause the door to come down and break.
To avoid this, you must ensure that the measurements you take prior to installation are absolutely precise, otherwise you could end up with a shower door that doesn't fit the available space.
The goal is to fabricate a shower door that fits your space while posing zero safety risks, and provide stability and ease of use for years to come.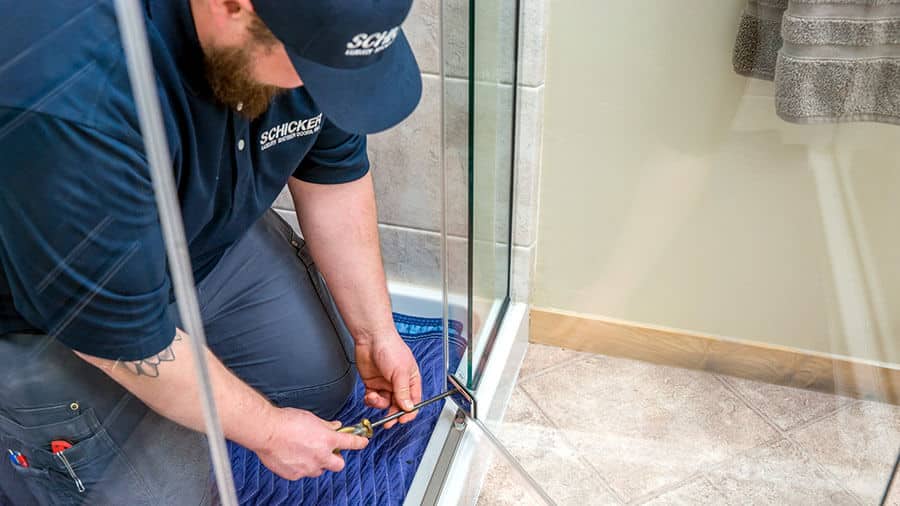 Choosing the Wrong Type of Shower Glass
The home improvement market presents you with multiple glass options for your shower door. Many of the choices may look great and appealing at first glance, but not all will necessarily suit your project.
It's important to know what types of glass will or will not work for your particular remodeling project. If not, it could mean having to change your design plans or significantly adjust your budget.
Things that need to be considered when choosing shower glass are the glass weight (thickness), framed or frameless, clear, textured or patterned.
A professional shower door company in Livermore can guide you in making the right choice and avoiding any costly mistakes.
Why Choose Schicker Luxury Shower Doors?
Livermore does have it's share of bathroom remodeling and shower door companies to choose from, but very few have the reputation and experience of Schicker Luxury Shower Doors.
Our company offers the best selection of luxury shower doors in the Bay Area, providing you with expert installation and consultation services. Your new shower door will be an investment that not only improves your lifestyle, but also adds value to your home.
Our shower door products includes a line of our own frameless and brass-framed shower doors, with various styles and finishes, as well as Alumax, Fleurco, and UltraGlas enclosures.
Schicker Luxury Shower Doors has been serving Livermore area home owners since 1980, and our customer service is second to none. You can expect us to be honest and transparent in our shower door installation rates and every aspect of our service.
Contact us today for a free in-home estimate, and, after measuring, we can provide you with a comprehensive quote usually within one business day.
You can also visit our showroom in nearby Concord to see a number of models on display with all the available options.
How To Get There From Livermore