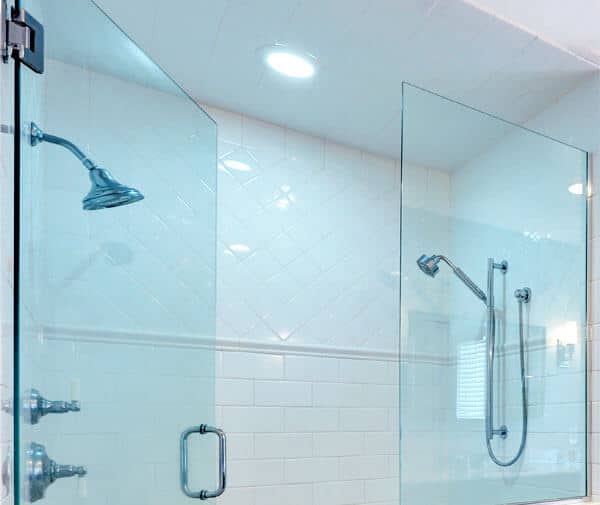 Although regular clear and crystal clear glass are the most popular choices for our shower doors, there are many other choices in the shower door industry.
The table below calls out the glass choices offered by Schicker Shower Doors (clear glass is standard).  When selecting a shower door, glass compatibility will depend upon shower door enclosure collection or series.
GLASS BY THICKNESS

1/2″ GLASS
3/8″ GLASS
5/16″ GLASS
1/4″ GLASS
3/16″ GLASS
Clear
Clear
Clear
Clear
Clear
Crystal Clear (Low Iron)
Crystal Clear (Low Iron)
Crystal Clear (Low Iron)
Obscure
Satin
Satin
Satin
Gluechip
Low Iron Satin
Low Iron Satin
Low Iron Satin
Rain
Bronze
Rain
Obscure
Gray
Rolled Glue Chip
Glue Chip
Ultraglas
Bronze
Rain
Gray
Narrow Reed
UltraGlas
For other glass options not shown on table, please contact Schicker Luxury Shower Doors.