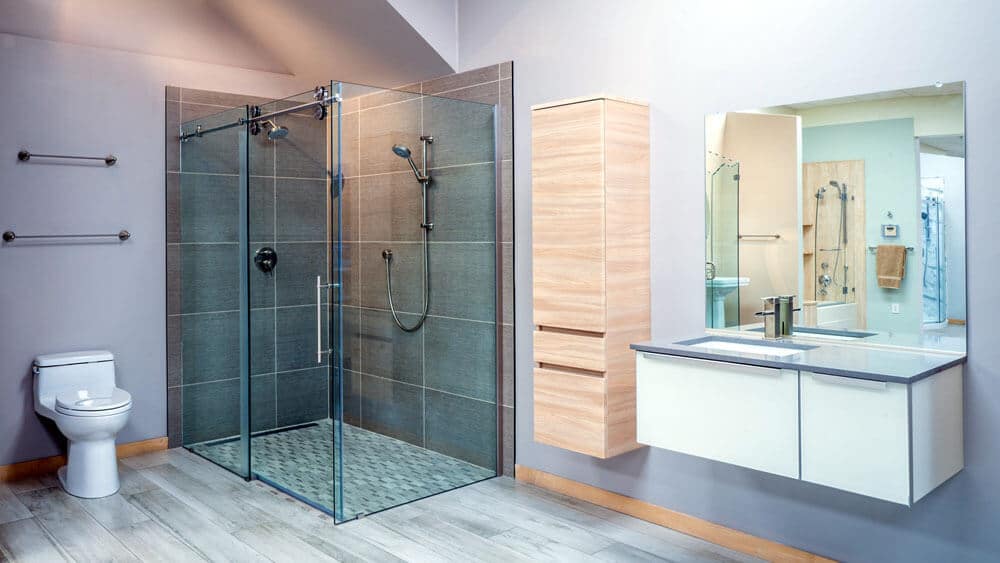 All Glass Frameless Enclosures
Schicker Luxury Shower Doors has been at the forefront of the design and installation of completely frameless all glass enclosures and frameless shower doors since the beginning of their popularity. These enclosures provide a clean and modern look that eliminates the need for metal framework that obscures a luxurious tile or stone surround.
The recent application of premium low-iron crystal clear glass allows the customer to eliminate much of the green tint that begins to appear as the glass thickness increases.
Why Choose Frameless Shower Doors?
In the modern world, Frameless shower doors are the most popular choice when choosing bathroom enhancements. Frameless glass shower doors give your bathroom a modern and sleek look and have many benefits over other shower door types.
Two or the most common types of frameless shower doors include sliding and swinging – or pivot – shower doors.
If you're in the Bay Area and thinking about installing frameless shower doors for your bathroom, Schicker Luxury Shower Doors is the company to consider first. We provide custom options tailored to meet each client's budget, preferences and needs.
Additionally, Schicker experts take pride in every aspect of our operation, from design, selection of materials and installation. You're invited to stop by our showroom or office to see some of our best designs. No matter what size or shower door style you need, Schicker provides frameless doors and all glass shower enclosures to suit just about any design or budget requirement.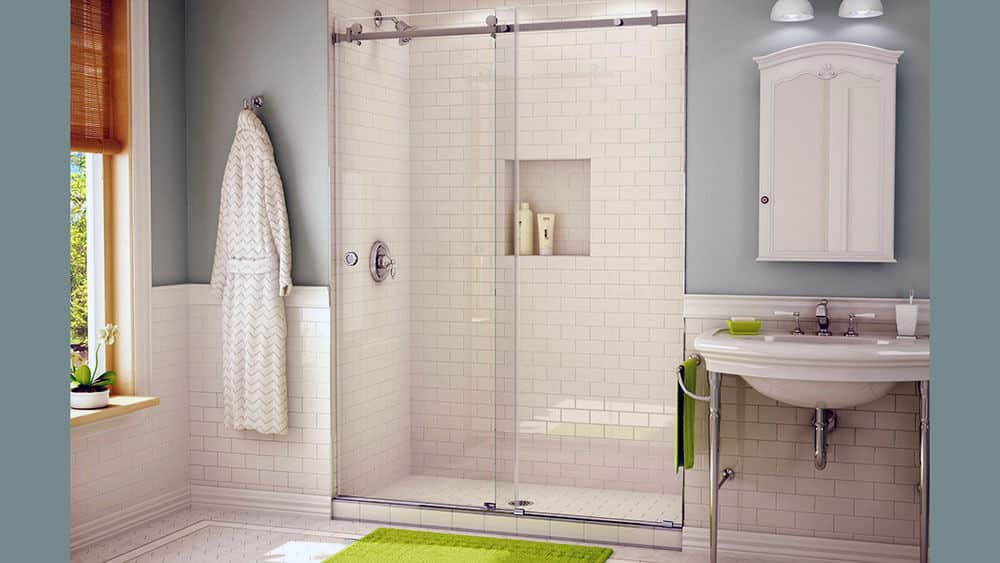 As you consider the best options for glass shower enclosures and doors, it's important to understand the various types of doors and enclosures available in the market. It's easy to feel a bit overwhelmed with the many options available, so it's always a good idea to consult an expert before making any final decisions.
The main three options of shower door framing options include frameless shower doors, semi-frameless and fully framed.
So what makes frameless shower doors stand out as the best option for many homeowners?
Available in Different Sizes
The best thing about frameless shower doors is that they're available in practically any size, making it easy for our designers to create the perfect design for each shower space. Whether you want a simple door for a smaller walk-in shower enclosures or a large multi-panel door for a more expansive enclosure, Schicker will always provide you with the highest quality design, measured to fit your available space perfectly.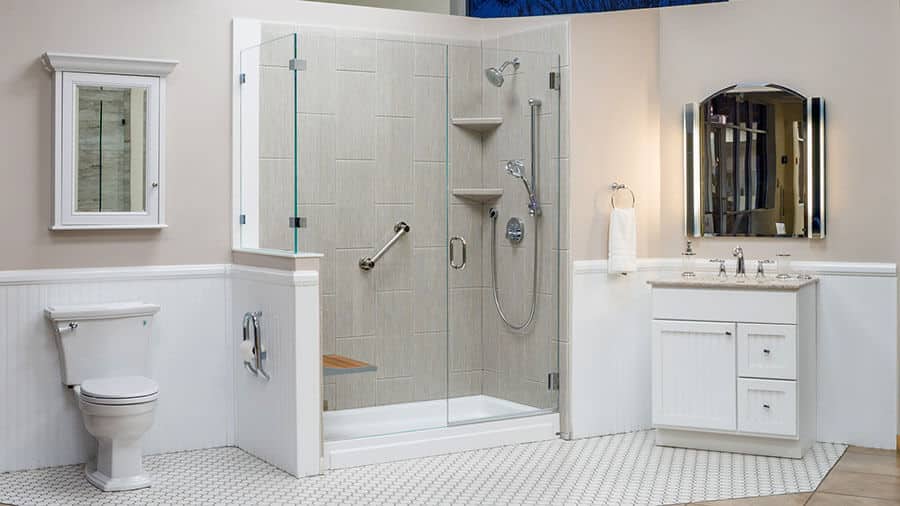 Allow the Flow of Light in The Bathroom
Quality frameless shower doors and enclosures allow more natural or artificial light to easily flow through the bathroom space, enhancing visibility. Schicker carries a variety of glass types, including crystal clear (low iron) glass that is so transparent as to be almost imperceptible at first glance. This effect helps to further maximize the flow of light while ensuring a comfortable and quality user experience.
The Bathroom Space Feels Bigger
Frameless shower doors add design flexibility to bathrooms and can even free up bathroom space due to the variety of door options. Also, unlike shower curtains or traditional framed enclosures that limit the visibility, frameless shower doors allow one to see right through the shower creating an expanded sense of space.
Easier to Clean
The frameless shower door's flexibility makes it convenient and easy to clean up. Since frameless doors and enclosures have no seals, water, soap scum and grime can't gather and create a mold build-up. Additionally, you can be assured that water won't leak to the bathroom floor since our designers will ensure the glass fits the shower space perfectly once installed.
If you want to make your bathroom more stylish without sacrificing functionality, then a frameless shower door might be your best choice. Make Schicker Luxury Shower Doors your number one choice in purchasing frameless shower doors and enclosures. Contact Schicker Luxury Shower Doors today for high-end frameless shower enclosures and doors.