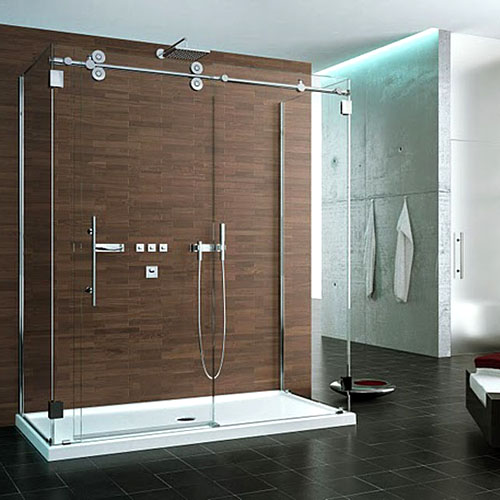 We install the full range of glass Fleurco shower door and bathtub door products. These are ultra high quality, latest technology bathroom products made with superior European style craftsmanship.
Fleurco's comprehensive product line features stylized hinges and rolling systems, classically-designed shower bases, and finishes that easily adapt to both traditional and contemporary bathroom décor.
Search through our Fleurco Products catalog and find shower doors by shape and type.  Or browse through our Fleurco shower doors gallery for additional images.
Find out how Fleurco shower door products are a cut above the competition with their designs and technological innovations. Contact Schicker today to learn more or schedule a free consultation.