European Bathrooms vs American Bathrooms
European bathroom design is distinct from American bathroom design in several ways. From the general look and feel of the bathroom to standard fixtures, European styles to some may seem "too foreign", but for many have a great deal of appeal.
If you're interested in bringing some of the old-world style to your Bay Area bathroom, here's an explanation of some of the most common European bathroom design trends. With these ideas in mind, you can plan an amazing bathroom remodel that will incorporate some of your favorite European design features: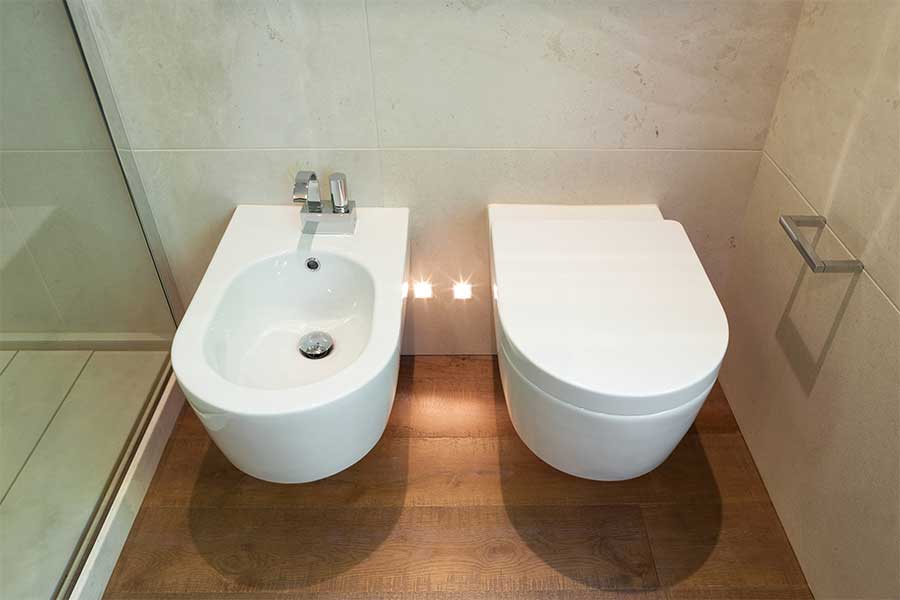 The Bidet
If you've ever visited Europe, you've probably seen a bidet in your hotel or someone's home. It looks almost like a toilet, however, instead of for waste, it's for washing. Usually, there's a jet sprayer that you can adjust. Or, you can fill the basin with water and wash that way. These fixtures have been popular in European countries for centuries.
This bathroom fixture is an excellent way to maintain hygiene without affecting the environment in a negative way. For instance, many people use wet wipes and similar products in the bathroom, but these products can clog sewers and harm marine life.
You can add the whole additional fixture to your bathroom or opt for an attachment jet hose. The attachment options can simply be hooked onto your toilet bowl.
An Eclectic Mix
One popular European style of bathroom is an eclectic mix. This means modern elements might be mixed with an old-world style or mix matching midcentury modern pieces with a classic clawfoot tub. Europe is steeped in history, and it often shows in their décor. You can replicate this eclectic mix by also including a variety of vintage and modern elements in your bathroom (I).
Linen Closet
Storage in European bathrooms often features a standalone linen closet. If you have the space, why not include a gorgeous, natural wood linen closet in your bathroom? A large closet gives you plenty of storage space where you really need it. Trends in European linen closets are generally simple and elegant.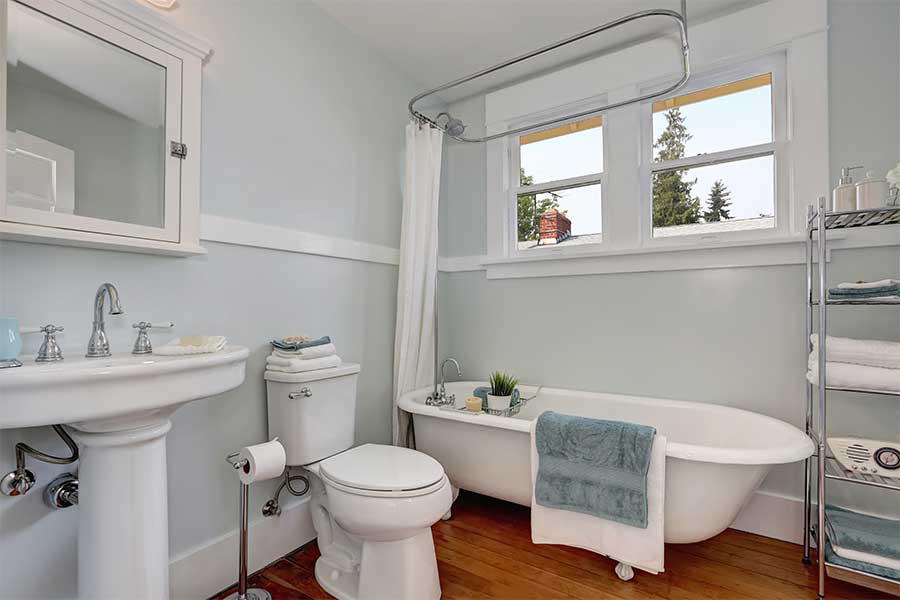 Pedestal Sink
Another popular trend in European bathrooms is to forgo the traditional vanity with cabinetry. Instead, pedestal sinks are the preferred type of sink. These simple, functional sinks are also attractive and offer a modern feel.
Shower
A common feature of European style bathroom design is the curbless, tiled, walk-in shower (II). Not only is it great for opening up the space in your bathroom, but it's also a great way to make the shower stall more accessible for the elderly or physically challenged, who may need wheelchair access.
Go Natural
Another big trend in European bathroom design is using natural materials. Think of natural wood, stone, ceramics, glass, metals, and natural fabrics. When using synthetic materials, European design often opts for styles that mimic natural materials. So, think about including stone countertops, vessel sinks made of natural materials, natural wood cabinetry and closets, and attractive natural flooring.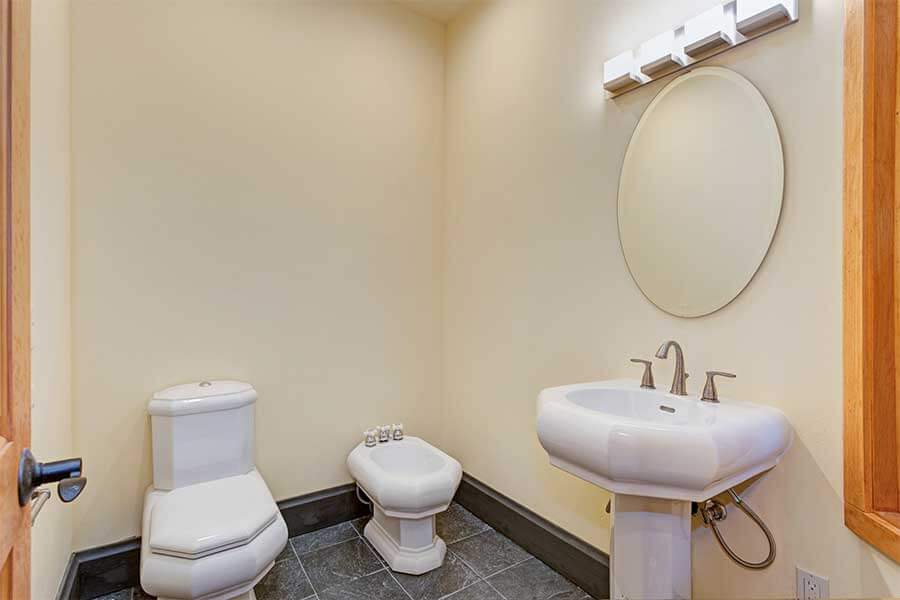 European bathroom design is attractive, eclectic, and fun. Now that you understand more of the elements included in today's European bathrooms, you can use them to give your own bathroom a makeover into a space you'll love.
References:
(I): HGTV, "European-Style Bathrooms", https://www.hgtv.com/design/remodel/bathroom-remodel/european-style-bathrooms
(II): New Avenue, "European Style Curbless Showers – Why and How", https://www.newavenuehomes.com/blog/european-style-curbless-showers-why-and-how